NanoLed with punching clamp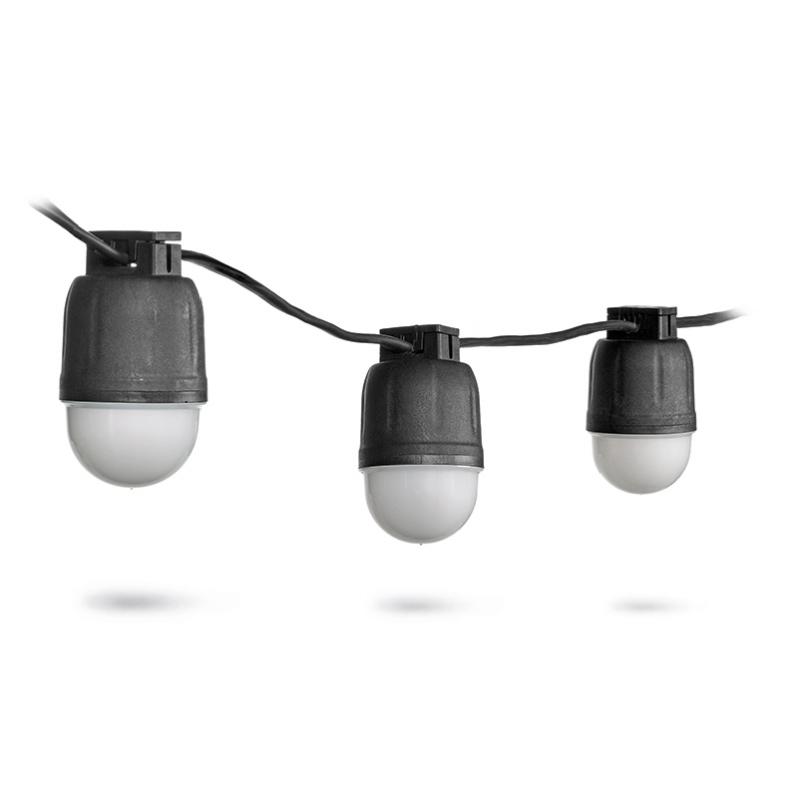 54
Features
Power supply through punching clamp of insulation suitable for flat binate cable 2x6
Protection degree IP54
Stainless steel contact tips AISI 316, stainless clamping screws AISI 316 with captive system while opening nut MA5 made in brass inserted in the lamp body while moulding process.
Inner ballast designed in H.V.I.C C-MOS tecnology (Hi Voltage Integrated Circuit) with low losses working in high frequency (>70Hz) to optimize longevity of led modules.
PFC (Power factor corrector) to reduce problems often due to power excess apparently used.
Photobiological hazard exempt according to IEC 62471
Diameter 105 mm (approx)
Height 200 mm (body)(approx)
Weight 600 g (approx)
New compact Led lamp suitable for harsh environments.
Shockproof (IK10), self-extinguishing body made of reinforced 6.6 NYLON.
Power supply through punching clamp with stainless steel contact points (INOX AISI 316) connected to flat binate cable not to be cut or peeled. Cable cross section 2 x 6 smm.
Protective cover made of opal polycarbonate with special design to spread light emission.
| | | | | |
| --- | --- | --- | --- | --- |
| Item | Power (W) | Voltage (V) | LED Luminous flux (25 °C) Lm | Punching clamp |
| EFLN1224RC6/N | 12 | 24V ac | 1.300 | Flat cable 2x6smm |
| EFLN1224RC/N | 12 | 24V ac | 1.300 | Flat cable 2x25smm |
| EFLN1248RC6/N | 12 | 48V ac | 1.300 | Flat cable 2x6smm |
| EFLN1248RC/N | 12 | 48V ac | 1.300 | Flat cable 2x25smm |
| | | | | |