LAMP SERIES GXL - LED TECHNOLOGY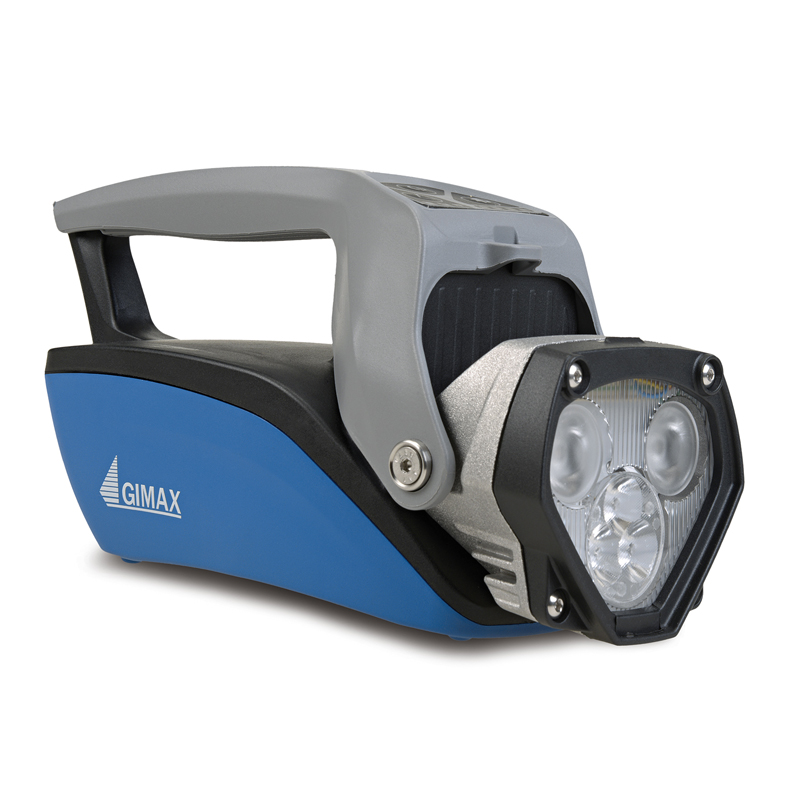 65
Portable LED light lamp with rechargeable high-capacity lithium-ion batteries. Handy, portable even with work gloves. Wide control console and message display located on top of the handle, to allow the use even with one hand. Lamp body made of polyamide (PA6) loaded in particularly resistant fiber glass and suitable to heavy use. Compact size and weight.
A LAMP KIT IS PROVIDED WITH:
1 charging basis
1 power supply plug 230Vac
1 cable with cigarette lighter plug for charging 12 / 24Vdc
1 shoulder strap with snap hooks to carry the lamp hands-free
3 color filters (yellow, red and green) to make colored light signals.
Download the flyer for the LAMP SERIES GXL
| | | | | | | | | | | | |
| --- | --- | --- | --- | --- | --- | --- | --- | --- | --- | --- | --- |
| Item | N. Led / Power (narrow beam) | N. Led / Power (wide beam) | Flux Lm | Battery Authonomy +-5% | Emergency Authonomy +-5% | Charging time Ore +-5% | Charging voltage V | Insulation class | Lamp weight Kg | Lamp size mm | Lamp holder size mm |
| LPLE15122R/CB | 3 x 3,5 | 2 x 2,5 | 100 - 1100 | 5 - 13 | 9 | 5,5 | 12 - 24 DC e 230 AC | III | 1,1 | 245 x 105 x 130 | 208 x 115 x 155 |