GI-BOX with T2 socket without shutter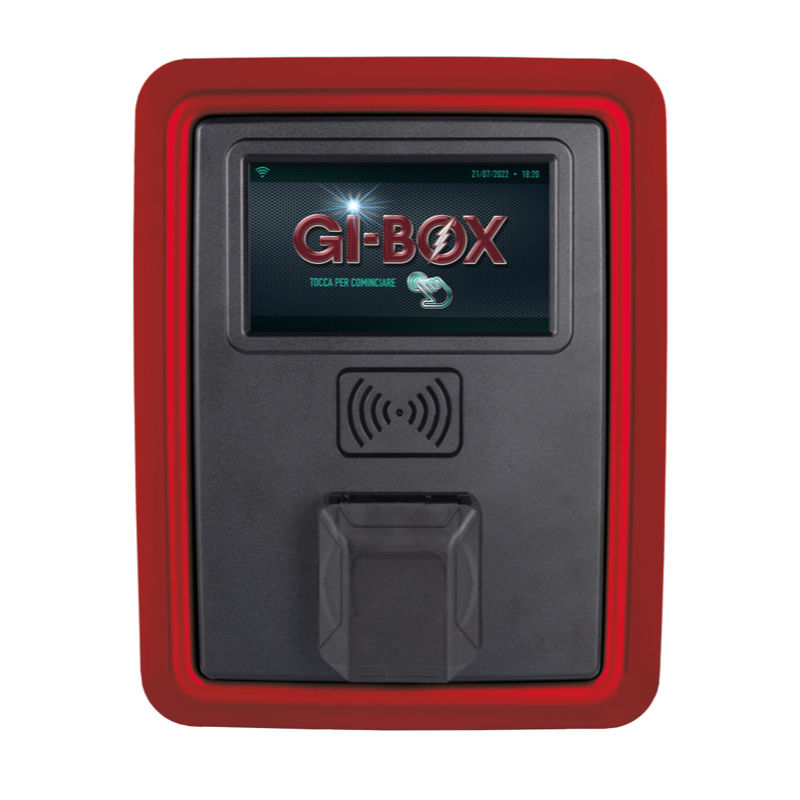 Plug and socket for EV charging: Type 2 IEC/EN 62196-2
Supply 230/400 V AC (1Ph /3 Ph)
Power:
11 - 22 KW 16A - 32A three-phase models (400 V)
3,7 - 7,4 KW 16A - 32A single-phase models (230 V)
LCD:
7" size
Color graphic display
Touch screen
Load management:
Power management (overload)
Consumption monitoring
Dynamic management (anti-blackout)
Compliance:
CEI-EN 61851- 1 (charging station standard)
IEC 62955 (esidual Direct Current Device)
Integrated protections CRM:
Continuity monitoring of PE (Protective Earth)
Overcurrent, overvoltage, undervoltage
Earth fault
Connectivity:
WiFi, Bluetooth, Ethernet
2G / 4G
Smart - Safery functions:
Auxiliary outputs for controlling other home automation devices
RFID authentication • Remote diagnostic management
Enclosure:
Impact-resistant technopolymer
IP65
GI-BOX has been designed with the help of designers and engineers, paying attention to both functionality and aesthetics. The product design is registered under No. 009190580-0001 with the European Union Office for Intellectual Property -EUIPO- www.euipo.europa.eu
The structure is made of impact-resistant technopolymer, a material that is resistant to weather conditions and aging.
GI-BOX boasts an IP65 and IK10 (LCD display excluded) protection rating, making it suitable for use anywhere. GI-BOX is suitable for every electric car.
Behind its captivating design lies a true computer capable of connecting to WiFi or LAN, monitoring the load and adapting it to the available power, and interfacing with the home automation system to remotely detect and/or control smart devices via WiFi.
Available colors:
Metallic grey
Bright red
Bright black
Gentian blue