Saturn lamp with stand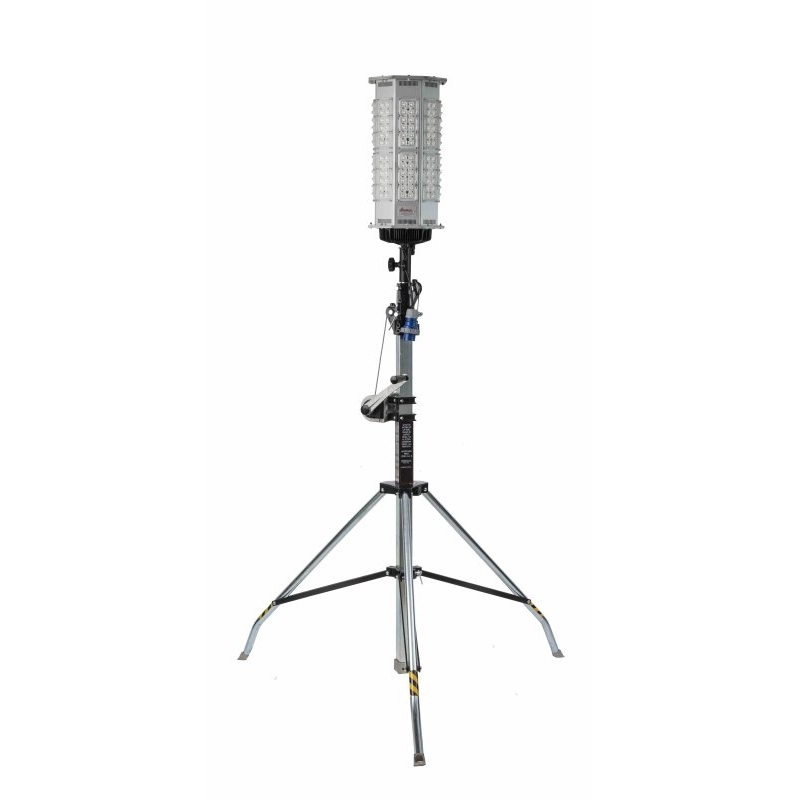 67
Features
Supply voltage 230V
Power rating 240W with high efficiency Led modules (161 Lm/W).
Asymmetric focusing lenses with High IK (10)
Ballast working temperature -20°C +50°C
IR suppression according to EN 55015
Grid harmonics according to CEI EN 61000-3-2
Electromagnetic compatibility (EMC) according with CEI EN 61547, 61000-3-3
Conformity with: 2014/35/EU, 2014/30/EU, 2009/125/EC, 1194/2012, 2011/65/EU.
In compliance with following requirements: Standards IEC/EN 60598-1, IEC/EN 62031, IEC/EN 61547, IEC/EN 61000-3-2, EN 55015, CISPR 15, IEC/EN 62717 and European directives 2006/95/EC, 2009/125/EC, 1194/2012, 2011/65/EU.
Photobiological hazard within the group 1 (low risk) according to IEC 62471
GENERAL DESCRIPTION
New high power floodlight suitable for lighting wide area.
The system is composed by 8 independent led lamps.
To guarantee a great stability and a long life span, the LED lamps are placed on aluminium anodyzed support which ensures the correct heating dissipation and makes the product maintenance free.
Saturn has a good resistance to oils and acids.
The product has to be placed on a tripod in order to diffuse its powerful light around the area.
Emission 360° (horizontal plane).
USE
Saturn has been designed for use in rough environments such as tent sites, civil protection camps, fire brigades, army, building sites and all others where an immediate light makes the difference.
Thanks to its innovative shape the product does not need forced cooling.
OUTER SHIELD
High transparent and polycarbonate outer tube resistant to chemicals, inorganic acids (medium concentration), alcohol (no metylic), aliphatic hydrocarbons (oils and greases).
GASKETS
Made in silicon, type Bayer O-Ring. Operating temperature range (-60°C +180°C), high stability and reliability in time.
360° light distribution (horizontal plane).
INTERNAL STRUCTURE
Aluminium reflecting structure hosting the Led modules and the independent gears.
Quick coupling system (no tools required). Blocking with screw knobs. End terminal suitable for tripod tube diameter 35 mm.
Immediate lighting (no warm-up required) with a very wide temperature range (-20°C +50°C)
The Item is provided of 5 m cable H07RN-F cross section 3G1.5 and CEE plug 230 16A 2P+E IP67
| | | | | | | | | |
| --- | --- | --- | --- | --- | --- | --- | --- | --- |
| Articolo | Tensione V | Potenza resa W | Flusso luminoso Lm | Power factor | Classe isolamento | Temperatura di colore °K | Dimensioni mm | Peso Kg |
| SATN240222AS | 230 | 240 | 40000 | 0.95 | I | 5000 | 295 (D) x 710 (H) | 10 |